New Dental Patient Information
Patient Online Services
Whether you are a new or existing patient, Day Hill Dental is excited to offer convenient online tools to help make your life easier when it comes to paperwork and scheduling appointments. Our staff will email you a secure link so you may complete your necessary forms online prior to your first visit. At the link below, you may request to schedule an appointment. Feel free to call our office at (860) 607-0195 for any questions or concerns.
We are pleased that you have selected us to care for your dental needs. Preventative dentistry is our goal for every patient and we use state-of-the-art technology, personalized treatment plans, and one-on-one care to achieve this goal. We want you to know that we are committed to providing you with the highest quality of oral health care in the most gentle, efficient, and caring manner possible.
New Patient Forms
Please use the link above to complete the New Patient Paperwork that is required for your scheduled appointment. If you have dental insurance, please bring the card with you also.
Loyalty Plan
If you don't have dental insurance, then our Loyalty Plan is an excellent option to help you save on your family's dental care. For one flat annual fee, this plan will offer you x-rays at your cleanings, 2 dental cleanings, 2 dental exams (including any necessary x-rays), and 20% off ALL other procedures. This is not insurance so there are no waiting periods, no annual maximums, and no claims to file. To learn more about our plan or to sign up now, click on the Loyalty Plan link below.
Dental Insurance
When you have a dental insurance plan, your dental treatments can be far more affordable and more manageable for the entire family. At Day Hill Dental, we make every effort to provide you with the finest care and most convenient financial options possible. To accomplish this, we work hand-in-hand with you to maximize your insurance reimbursement for covered procedures. At this time, we are currently in-network with Cigna, Delta Dental and BCBS Anthem. We encourage you to give us a call directly if you have any questions about your coverage. We want to do everything possible to help maximize your benefits to the fullest extent, so please bring all insurance information with you in order to expedite reimbursement.
Dental Financing
Whether you don't have dental insurance or your current plan did not cover all the costs of your treatment, there is still another option for you to consider. For those patients in need of extended payment plans, we are happy to work with CareCredit, a third party dental and medical financier to offer low or no interest financing for qualified patients. It's the perfect way to make your dental care payments more manageable, rather than having to pay for the entire treatment upfront. Visit the CareCredit site or contact our team if you have any questions.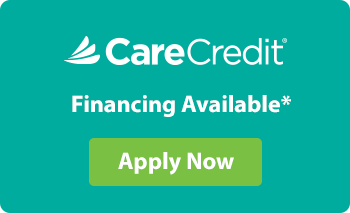 Pay for Treatments Online
Do you wish paying for your dental treatments was more convenient? Doing so is easy when you visit Day Hill Dental! All you have to do is click the button below and follow the prompts to pay your balance. No longer do you have to be at the office in-person just to cover your dental expenses!
Pay Now